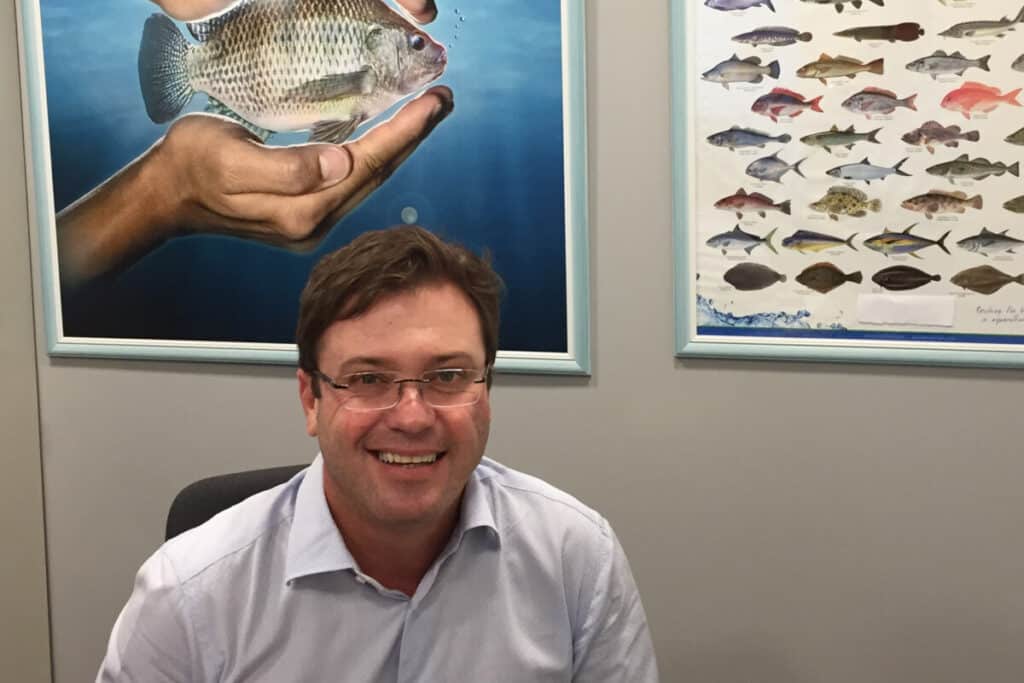 GenoMar Genetics Group is pleased to announce the appointment of Rodrigo Zanolo as Commercial Director for the group. Based in Brazil, he will take responsibility over the commercial activities of the group in Latin America and Asia, including sales, marketing, customer and technical services.
Rodrigo comes from MSD Animal Health where he has been working in several Commercial and Technical leadership positions with a strong record of commercializing technology products in the tilapia value chain. He is a veterinarian [DVM] and holds a Master of Animal Science and two Master of Business and Administrations [MBAs] in Marketing and Leadership respectively.
On the new appointment, Alejandro Tola, CEO of GenoMar Genetics Group says: "We're delighted to welcome Rodrigo to our team. He is a well-known and committed professional within the tilapia community, and his 16 years industry experience means he has an excellent understanding and knowledge of our customers and the markets we operate in."
"Rodrigo shares with the rest of us a passion for this industry and the desire to make a positive impact. This appointment demonstrates once again our commitment to grow our position as the leading supplier of genetic solutions to the global tilapia industry"

Alejandro Tola Alvarez, CEO of GenoMar Genetics Group
"I am very pleased to join GenoMar and I look forward to work with the commercial teams in Brazil and around the world to bring an exciting portfolio of brands and products to more customers and segments in the market", says Rodrigo Zanolo.
"I believe that GenoMar´s scientific know-how, constant product development and long-term commitment to the industry will continue to make important contributions to the sustainability and economic performance of the Brazilian and global tilapia farming industry as it has done for the past 30 years. Genetic improvement is that critical tool that will be taking our industry to a new level of performance today and in the future"

Rodrigo Zanolo, Commercial Director of GenoMar Genetics Group
Rodrigo will start in his new role November 7th, 2022, and will be placed at the offices of the company in Londrina, Brazil.